Are you a new OT? School-based practice can be a challenging setting, and often isn't well covered in OT school. This pack will allow you to start your new role on the right foot.
You'll get access to:
The Resource Bundle - 100+ school-based OT templates, forms, and docs ($197 value)
An individual, 1-hour coaching call with Devon where you can ask all of your burning school-based OT questions ($150 value)
A code for 50% off a future course or resource that you can utilize as soon as you're ready to take your learning deeper (up to $249 value)

The registration fee for this pack is $249, and it's just for new grads! To sign up, please click "Apply Now" and fill out a short form in order to meet qualifications.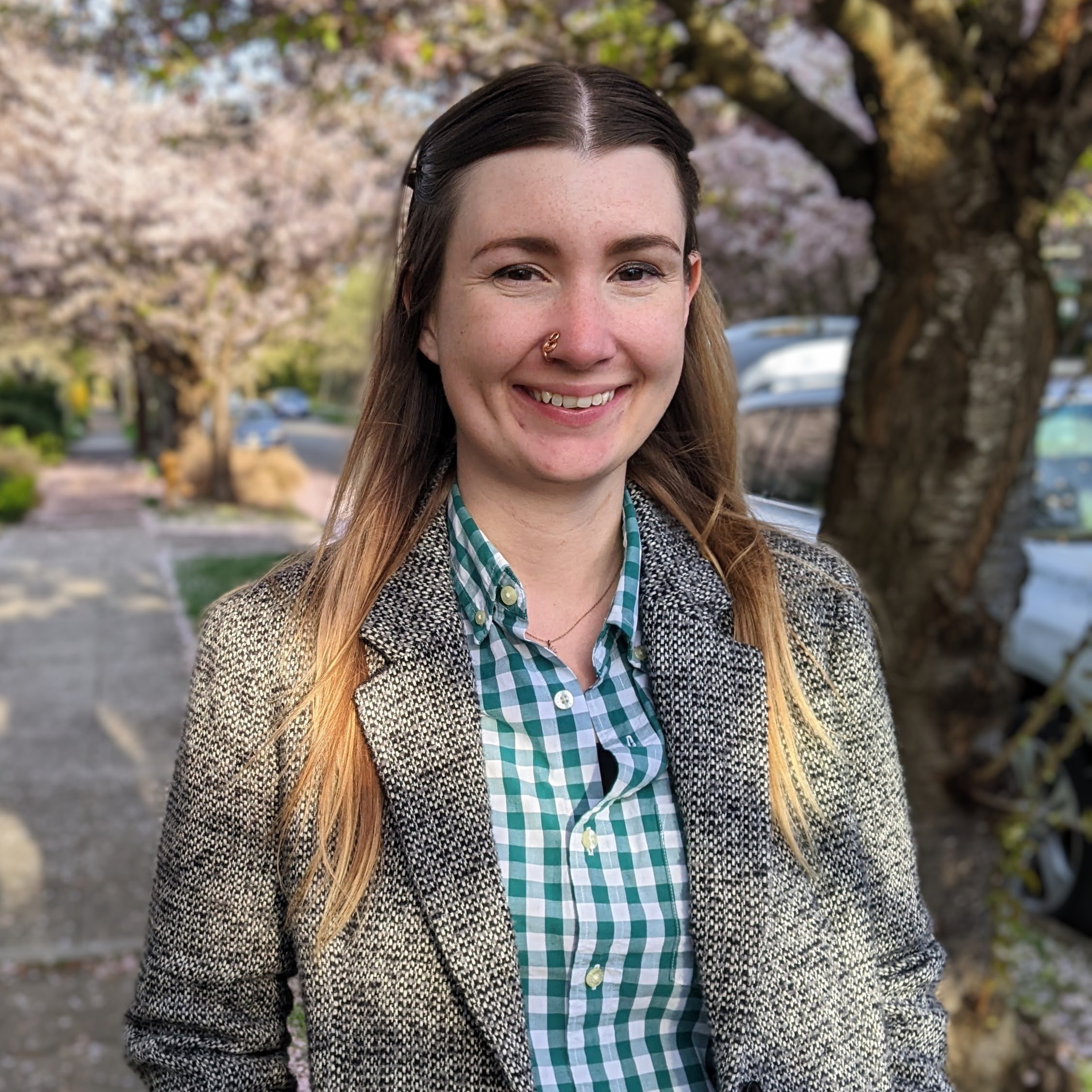 When I was 16 years old, like many people, I had never heard of occupational therapy. But I knew I wanted to do something that helped people, and I had always valued independence. So when OT was described to me on a college visit, I knew I was hearing about my future career.
Now, I've had the pleasure of dipping my toes into most OT settings, but pediatrics has always had my heart. So when the opportunity came to become a travel therapist and work in the school system, I jumped at it.
Little did I know that I was about to be thrown into some of the most stressful, overwhelming, and passionate years of my life. Eventually, I realized that I couldn't let this passion serve me and my students alone – it was something I had to share with people.
That's why I created The Dynamic School OT. These resources are the synthesis of hundreds of hours of practice in this setting combined with a lot of sweat, grit, and tears. It's everything I wish I had when I first started in this setting, and I can't wait to see how they revolutionize your practice.

FAQs
Who is this pack for?
This pack is for new grad occupational therapists who are practicing or would like to practice in the U.S. school system. COTAs will find much of this content relevant as well. For these purposes, new grad means any therapist who finished school within the last 2 years.
Can students benefit from this pack?
Yes, absolutely! This pack will be relevant for any student who is about to enter Level 2 fieldwork in the schools or who would like to go into this setting after they graduate.
Do you get CEUs from this?
Depending on your state's laws, you may be able to count individual mentorship time towards CEUs. Check your state practice act and reach out to me at [email protected] if you have any questions!
When and how do I get the resources?
As soon as you enroll, you'll immediately have access to download the resources. They are yours to keep for life!
How do I sign up for coaching?
Once you enroll, you'll be given access to my calendar where you'll be able to book a time directly.

Can practitioners outside of the U.S. benefit from this pack?
Yes, with the caveat that much of this is based on the special education system in the U.S. If you're on the fence, shoot me an email at [email protected] and I can help you decide if this would be helpful in your country.
Are scholarships available?
Scholarships are not currently available for this product.
How do I request accommodations for special needs?
Email me at [email protected] to discuss your needs before registering and I will work with you to provide needed accommodations per the ADA.
What age groups/diagnoses do the resources cover?
These resources will be relevant for therapists who are working with preschoolers all the way to 21+ post-secondary students. It is also applicable to therapists working with a variety of diagnoses commonly seen in the school system, such as autism, intellectual disability, cerebral palsy, ADHD, developmental delay, etc. If you're not sure if this will be relevant to your current position/caseload, message me at [email protected] and I'd be happy to answer!
Is there an installment plan available?
Currently, only a one-time payment is available.
What is the refund policy?
Due to the digital nature of these products, no refunds are available.
Can I share or modify these resources?
Once you purchase the resources, they are yours to modify as you please to help you meet the specifics of your job. You are also welcome to share these with the parents, teachers, and other therapists you work directly with at your school/district. You are not allowed to share these resources with therapists who are not your coworkers, such as in online groups or forums. You are also not allowed to profit from these resources. Instead, if you find people who are interested in these resources, please direct them here. Thanks for respecting my intellectual property!
How can I contact you?
Shoot me an email at [email protected] and I'd be happy to answer any questions that aren't listed here!